15.07.20 Parent Letter - End of Summer Term 2020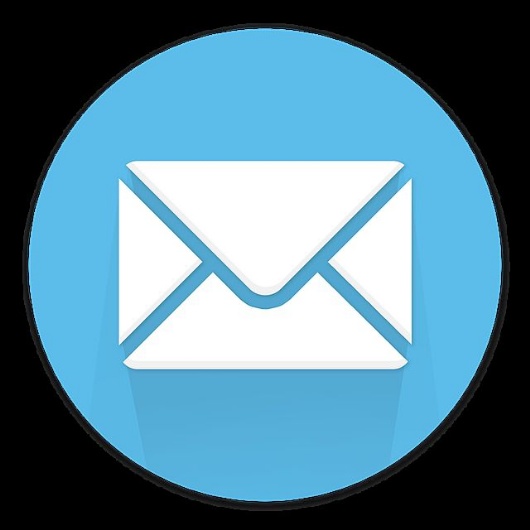 I think that it is safe to say the school year for everyone has not quite been what any of us expected and that there have been many challenges for students, parents and staff over the last few months. However as we are now in our last week of the 2019/20 academic year we should all be proud of what we achieved together and hopeful for the new start in September 2020. It is clear that this new start will look different to the usual start to a school year and for our students some changes and adaptations will be evident. As an Academy we are also very aware of the need for a new approach to some of the areas of school life and potentially learn from some of the innovations and new practice we implemented during this period. Certainly, as well as the essential health and safety revisions to school we need to provide a quality education for all our students which reflects the change in learning since March and also our students' mental health and well-being needs. I am absolutely certain however that the attitude, resilience and positive nature of all our young people will ensure that we all embrace this 'new' normal.
Within this letter I want to ensure that everyone is clear on the arrangements and expectations for September so that we can all start in the best possible way. Since the Government guidance was published on 2nd July for the full opening of schools we have been putting in place plans to meet the needs of all. I fully appreciate that at times, for some, these arrangements are not ideal for everyone but it is our role to ensure the safest possible return for both staff and students. Also, as you are aware the guidance is constantly changing and therefore there may be amendments to our plan and risk assessments.
September Return
The key amendments which will be in place for September 2020, initially up to October half term, are as follows:
Start of Term
Years 7, 11 and 12 only to return on Thursday 3rd September 2020.
Years 8, 9, 10 and 13 to return on Monday 7th September 2020.
School Day
Key Stage 3 (Years 7, 8, 9) and Key Stage 5 (Years 12 and 13) will arrive at the normal time to begin period 1 at 8.35am. Their day will run as normal and students will leave after PLL at 3pm.
In order to stagger start and end times, Key Stage 4 (Years 10 and 11) will arrive at 9.25am. The lesson these students would have had at period 1 will now move to 2.35pm and will finish at 3.25pm when they will leave school.
Following a consultation with each student, in September some students in Key Stage 4 may be asked to arrive at 9am for a bespoke support session.
Key stage 4 students will also come in for a tutor period once per week starting at 9am.
Break and Lunchtimes
In order to avoid students congregating in the Dining Hall there will be no food served either before school or at breaktime and if students require snacks they should bring their own from home.
At breaktime each year group will be given their own area outside.
At lunchtime, students will be served a year group at a time to reduce queuing times.
Movement to school, around school and lessons
All students will experience a full coverage of the curriculum as usual.
To avoid congestion, a one-way system will be implemented around school, with students staying in the same classrooms for lessons where possible.
A clear seating plan will be introduced in each lesson to ensure consistency of work space and also have students facing forwards and not on group tables.
All Students must bring their own equipment for all lessons including a full water bottle and Campsmount PE kit.
Parents are currently encouraged to seek alternatives to public transport, however we understand this is necessary for a number of our students and the current expectations are to wear a face mask which must be stored safely once in school. The guidance states that they must not touch the front of the mask when removing it. Temporary face coverings should be disposed of in a covered bin. Reusable face coverings can be stored in a plastic bag for students to take home with them. Students must immediately wash their hands after removing and storing/disposing of face masks.
Cleaning
The Government are releasing further guidance on cleaning regimes and these will of course be followed. However, there will be increased cleaning round school; toilets, door handles etc and it is envisaged that students and staff on entry to a classroom will be given a wipe/paper towel with spray in order to wipe down their desk area.
Attendance
In March when the coronavirus outbreak was increasing, the Government made it clear that no parent would be penalised or sanctioned for their child's non-attendance at school. Now the circumstances have changed and it is vital for all children to return to school to minimise, as far as possible, the longer-term impact of the pandemic on children's education, wellbeing and wider development.
Missing out on more time in the classroom risks pupils falling further behind. Those with higher overall absence tend to achieve less well at secondary school. School attendance will therefore be mandatory again from the beginning of the autumn term. This means from that point, the usual rules on school attendance will apply, including:
parents' duty to secure that their child attends regularly at school
schools' responsibilities to record attendance and follow up absence
the availability to issue sanctions, including fixed penalty notices in line with local authorities' codes of conduct
The Government has recognised that some pupils will not be able to attend because they are self-isolating and have had symptoms or a positive test result themselves; or because they are a close contact of someone who has coronavirus (COVID-19). Where children are not able to attend school as parents are following clinical and/or public health advice, absence will not be penalised. If you or your child are anxious about returning to school, please get in touch so that we can support you.
Uniform
From 1st July 2020, Campsmount Academy uniform will only be available to purchase from SWI Schoolwear (with the exception of skirts, ties and sports socks; which can also be purchased from reception). Orders can be placed online or by telephone. Please see the uniform page on our website for current guidance as well as a sizing guide and information regarding placing orders. As usual, trousers and shirts can be purchased from wherever you prefer.
I am delighted to inform you that our new Campsmount tartan style skirt has arrived in school. As before students have the option of wearing either black trousers or a skirt. If students choose to wear a skirt, our new Campsmount skirt must be worn from September 2020 for students in Year 7 and Year 8 only. The tartan style skirt will then be optional for Years 9, 10 and 11 until September 2021, when it will become a compulsory item of the uniform for all year groups. Orders for skirts can be placed for Years 7 and 8 and purchased via ParentMail, or ordered by emailing SST@campsmount.com.
Alternatively, we will be holding dedicated sales days where skirts can be purchased on the day and orders collected. The dates for these events are:
Thursday 27th August 2020, 10.00am until 2.00pm and,
Wednesday 2nd September 2020, 10.00am until 2.00pm
Please see the uniform page on our Academy website for a sizing guide and pricing.
Exam Results
The Exam Results this year are:
Year 13 A Level: Thursday 13th August 2020 8am
Year 11 GCSE: Thursday 20th August 2020 (A letter will be sent to all Year 11 students to outline the arrangements this year for collection of results)
Calendar
Our 2020-2021 Calendar, which outlines the key events next academic year, will be sent out via ParentMail by the end of this week. It will also be available to view on the school website. We have decided at this time to keep this as normal as possible however we may need to adapt when we return in September. An example may be that we conduct parent evenings virtually. The calendar dates for the academic year 2021-2022 will also be sent to you all by the end of this week. In addition, please see our website for details of the Doncaster LA Staycation Summer Activity Programme or the Families Information Service page of the Doncaster Council website.
Staff
At the end of the summer term we will also be saying goodbye to a number of our staff who have made a significant contribution to Campsmount over a number of years. Fortunately, we have a particularly low number of staff who leave once they have become part of the Campsmount family. To those who are leaving I wish to thank them for their commitment to our students in particular Tina Arnold who has done 36 years in our catering team and Carol Stokoe who has been an English teacher in the school for 22 years and she led our English Team for a number of those years.
Finally, may I personally thank every student, parent, staff member and Governor for their support as this is the last letter I write as Principal of Campsmount Academy. As you may be aware, due to the success of Campsmount Academy, we have established Leger Education Trust and we are going through a period of rapid growth. As a result, I will be moving to CEO of this Trust, but still very much part of the aforementioned Campsmount family. I know that through the new Principal, Ms Elizabeth Browne the Academy will go from strength to strength and as the Trust offices are based in Campsmount it will be a privilege to see all the students thrive in the years to come. In the time I have been at Campsmount I have always felt that the school community have stood with me side by side and this is what makes our school so special. This has never been more apparent than during the last few months when I have been constantly amazed by our truly collective response. It has been a genuine privilege to lead the school.
I hope all families have an amazing Summer break and stay safe and well.
Yours sincerely,
Adam Dale
Principal