Post 16 Results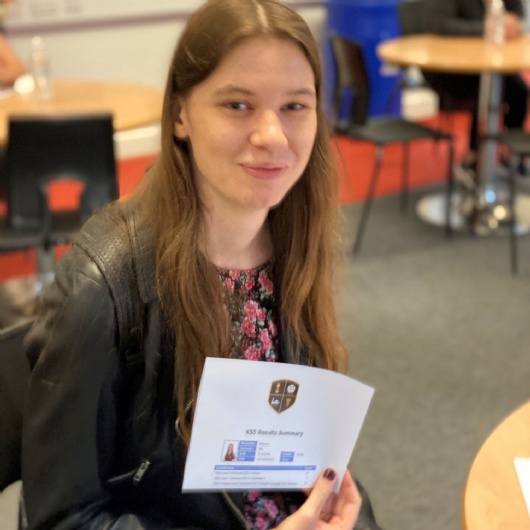 We would like to congratulate all Campsmount Year 13 students who have achieved an outstanding set of results.
Despite students having their studies cut short due to the onset of the COVID lockdown, their consistently high levels of attainment and effort as members of Campsmount Post 16 during the course of their studies has ensured they were able to secure high grades after the Ofqual standardisation process.
The 'proud of' list is vast as the number of students achieving A*, A, Distinction* and Distinction is very high. Post 16 has maintained it's positive year on year attainment figures. 43% of students achieved A*-A which is significantly higher than the national average of 27.6%, 90% achieved A*-C, which again is a significant increase on the national average of 78%. Our average point score has increased significantly with the average grade achieved being a B+. Vocational qualifications have a 100% pass rate with an average grade as Distinction-. 38% of Campsmount students completing an extended diploma, the equivalent to 3 A levels, achieved Distinction*, Distinction, Distinction grades. This is over 3 times higher than the national average. 38% of students who achieved a Foundation Diploma were awarded Distinction grades, again beating the national average. Mentions go to Jaylen Tracey and Charlotte Togher who each received three A* A Level grades and to Tia Bowling, Charlie Hethershaw, Harriet Johnson, Caitlin Reed, Caitlyn Turton and Sam Wearmouth who achieved D*DD grades in their applied extended diplomas.
We see our students moving on to develop their knowledge and skills further through a range of courses at Universities in Yorkshire, Durham, Nottinghamshire, Lincolnshire, the Midlands, the South Coast including; Nursing, History, Physics with Astrophysics, Chemical Engineering, Asia Pacific Studies and Musical Theatre to name a few. These students alongside those pursuing an apprenticeship and employment in Doncaster have much to offer the expanding recruitment needs in Doncaster's key opportunity areas.
The Post 16 provision continues to support learning opportunities to enable progression for the young people of our amazing community. Campsmount are very proud of everyone's achievements and would like to wish all our fantastic students the success they deserve in the future.