Year 5 and 6 Open Evening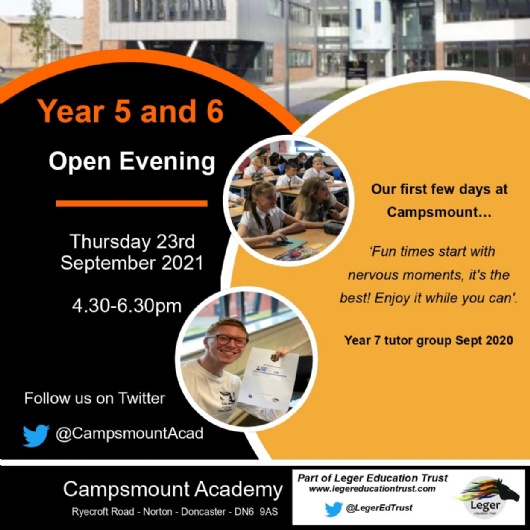 Dear Parents and Students,
It is with great pleasure that we invite you to our Open Evening at Campsmount Academy on Thursday 23rd September 4.30pm - 6.30pm.
You will have an opportunity to access a variety of presentations and take part in a range of fun and exciting subject focused activities.
I very much look forward to meeting you.
Kind regards,
Elizabeth Browne
Principal