Sports Leaders host Netball tournament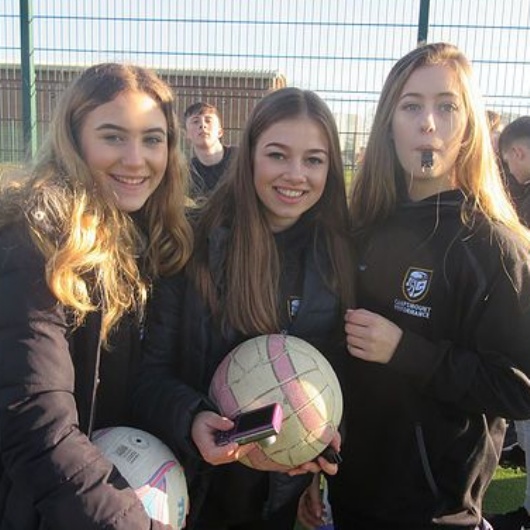 On Thursday 14th February Campsmount Sports Leaders welcomed Year 5 & 6 primary school students to their Academy for a netball tournament.
Sports Leaders had worked together to plan, organise and deliver warm up sessions and then a series of games for the visiting students. The final between Norton Juniors group 1 and Kirk Smeaton group A was tense but was won by Norton. The morning was a great success and fun was had by all.
Rob Watkinson, Sports Centre Manager said "We are very proud of our sports leaders, who received some very positive comments from the primary school children and their teachers, about their amazing leadership skills".
A role as a Sports Leader allows students to become positive role models within school as well as developing their basic coaching skills in a range of sports. Students who become Sports Leaders show good sporting ability but also skills in leadership, responsibility, time management, team work, organisation and communication.
A well done to all.