Successful progression for Campsmount Post 16 students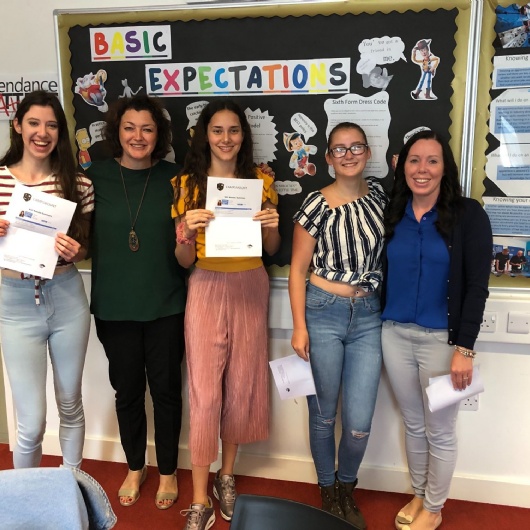 Congratulations to all our post16 students, who once again gained an excellent set of exam results.
The hard work of students has enabled our Post 16 learners to map out their successful progression route supported by our amazing HEPPSY (Higher Education Progression Partnership South Yorkshire) intern and pastoral team. 90% of students have secured a place at their first choice university. The excellent support of HEPSSY has enriched our students' awareness of progression into Apprenticeships with all students having planned career routes into employment, training and further education.
Desislava Ivanova and Brad Rowley achieved 3 A grades each, both securing places at Russell group universities, and Kirsty Pollard is looking forward to studying Veterinary Medicine.
In addition, our vocational pathway has enabled the progression of students into University routes. Morgan Woodger, Kelsey Brewster and Jade Walker all secured 3 Distinction grades in our wide vocational offer. We are thrilled that they, along with all vocational students performed well.
We see our students moving on to develop their knowledge and skills further through a range of courses at Universities in Yorkshire, Nottinghamshire, Lincolnshire, the Midlands, London, Wales and the South Coast including; Engineering, Veterinary Medicine, Maths, History, Chemistry, Physics, Teaching and Dance to name a few. These students alongside those pursuing an apprenticeship and employment in Doncaster have much to offer the expanding recruitment needs in Doncaster's key opportunity areas.
The Post 16 provision continues to support learning opportunities to enable progression for the young people of our amazing community.
Campsmount are very proud of everyone's achievements and would like to wish all our fantastic students the success they deserve in the future.