Campsmount GCSE Results 2019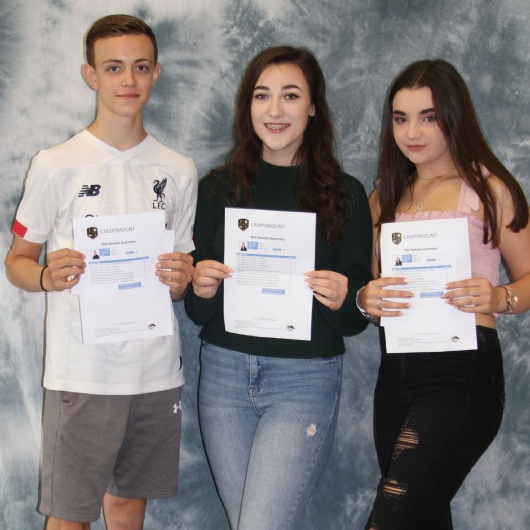 The 22nd August was a day to celebrate for many, many students at Campsmount Academy.
They received their excellent GCSE results alongside parents, staff and governors. The outcomes were the culmination of many years of hard work from both students and staff with a wide range of subjects gaining record results.
Our students gained more top grade 9s than ever before with some students achieving multiple 9s including Maddison Tearney, Erin Lenane-Jones, Scarlett Williams, Sam Jones and Alysha Hobson.
As well as these very high academic achievers, we also celebrated with those students who made excellent progress, showed outstanding personal characteristics and generally made a huge contribution to our school community.
All student, staff, governors and parents should be rightly proud of our achievements and we look forward to seeing the students succeed further as they move into our Sixth Form, to college or into a career.