Post 16 Immersion Week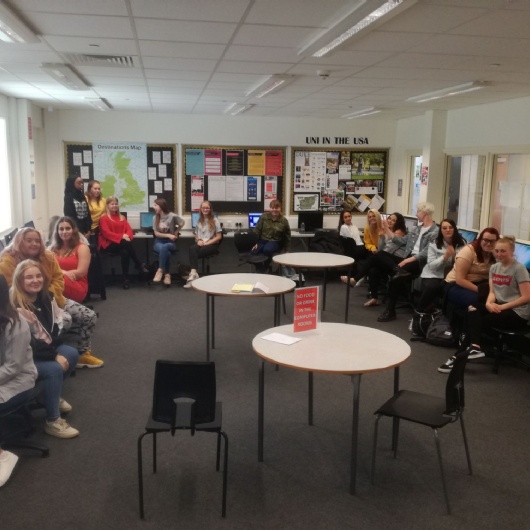 This year has started in a blaze of activity for our Post-16 students both new and returning.
Our Post-16 team and our in-school HeppSY representative came together to plan and manage the week, with staff from across the school supporting the students and the activities taking place.
For our new Post-16 Students the week centred on the students getting used to what Post-16 means, alongside exploring what comes next, developing their wider skills and abilities and maximising the foundation of which they have to build on moving forward.
Students took part in sessions delivered by the Royal Airforce, the Army, Willmott Dixon and Engage which helped to develop the student's wider skills and confidence. They also researched the different routes that are open to them after school and identified their aspirations and career goals.
The year 13 student's week focused on preparation for the coming year making a start on their subject work, while also taking part in session that looked towards their next steps. This included a dedicated session on completing their UCAS application or Apprenticeship applications depending on the route that they aspire to undertake. Supporting the student's looking ahead, they all took part in a session delivered by HeppSY to develop their interview techniques and knowledge.
The week rounded off with an assembly delivered by Mr Dale, Campsmount Academy Principal and Mrs McCready, Associate Principal at Campsmount, looking ahead to the coming year.
A massive thank you to all the quests and staff that helped to make the week a success, and a thank you to the students for getting involved and setting a great example for the younger year groups.