Year 5 & 6 Open Evening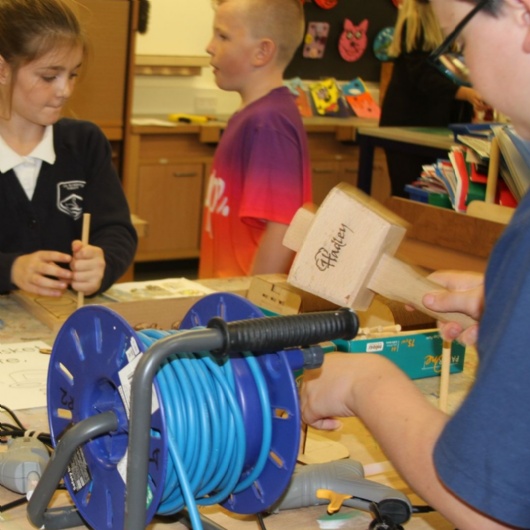 It was fantastic to welcome Year 5 and 6 pupils and their parents to the Campsmount Year 5 & 6 open event. Thank you all for coming.
Visitors had the chance to look round our facilities on Thursday 17th October, meet our teachers and learn more about the curriculum. Children were given the opportunity to try subjects through a variety of fun, interactive activities:
Art & Design - Pebble painting, food preparation and toy making
Business Studies - Logo quiz
Drama and Music - Rehearsals and performances with props and instruments
English - Introduction to Shakespere
Geography - Map skills
Health & Social Care - Activities
History - Medieval medicine
ICT - Graphics editing and mask making
Maths - Logic and puzzles
Modern Foreign Languages - European Style Café
PE - Basketball, Table Tennis, Trampolining and Street Dance
Science - Spooky Halloween Adventure
We were thrilled that the event was so well attended. There was a great atmosphere and lots of positive energy. 100% of those who provided feedback said they would recommend Campsmount to their friends and that they really enjoyed the activities.
We hope all our visitors found the event really informative and that they enjoyed meeting our brilliant students and staff.
If you didn't get the chance to attend or still have a few questions, please don't hesitate to get in contact with us.