Careers and Progression Evening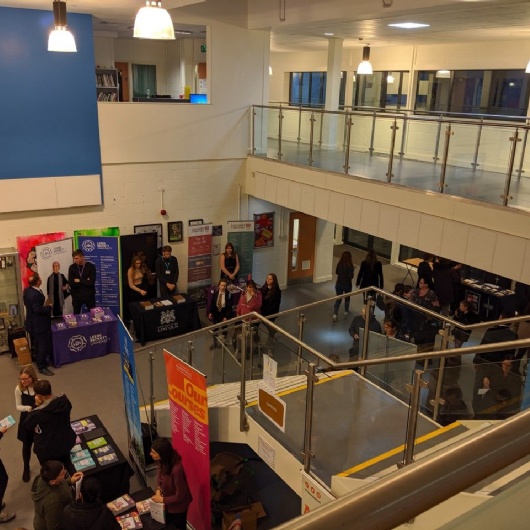 Our Careers and Progression evening took place recently to support students at this important and exciting stage of their learning journey.
The evening, which took place on Thursday 7th November, was designed to provide students and their parents with a comprehensive overview of our curriculum, which staff were keen to discuss.
Alongside this we invited a range of visitors into school to offer information, advice & guidance, for example Leeds Beckett Uni, York St John Uni, Lincoln uni, Army Doncaster, Navy, Doncaster College, University of Huddersfield, Uni of Leeds, Leeds University of Art, University of Hull, University of Lancaster, Doncaster ITT, Teeside University
Thank you to all parents/carers and students who attended this event and to all our staff and to external colleagues for providing their excellent advice, despite the heavy rain!
The feedback we have received from both parents and visitors has been very positive and it was great to see so many Campsmount families attending.
Our Careers and Progression Prospectus is available to download on this page and we have a dedicated area of our website for Careers and Higher Education advice, so be sure to check that out here: Campsmount Careers, Advice and Higher Education (click to view)