Campsmount Come Dancing 2020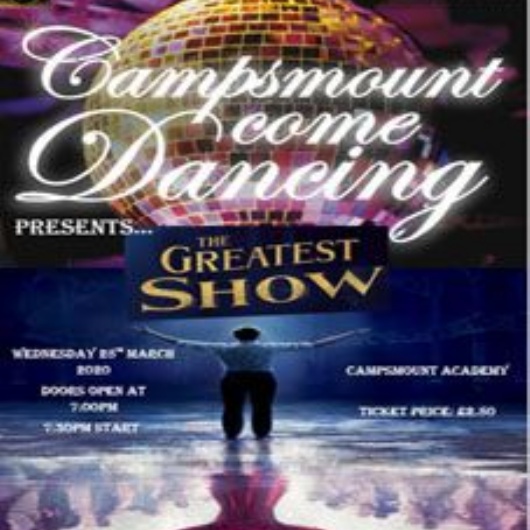 The most exciting and entertaining evening at Campsmount is nearly here again.
The Campsmount Come Dancing Show will take place on Wednesday 25th March with the primary performance starting at 5.30pm and the secondary performance at 7.30pm and this year it promises to be bigger and better than ever!
With over 230 performers will be taking part in the competition this year from Campsmount's Year 7 through to 6th form. There will also be performances from students at Kirk Smeaton, Norton Juniors, Norton Infants, Askern Littlemoor, Askern Moss Road and Owston Primary.
The winner will be the dances that has received the highest amount of points from our expert judging panel and secret audience judges. The winners will receive an exciting Dance Workshop.
This is a ticket only event and they must be purchased in advance of the show. They are available to purchase now during Campsmount break times and during tutor and are priced at £2.50 each. Primary tickets will be available at each school.
Everyone has been working extra hard to make sure the show is better than ever so please make sure you get your tickets early to avoid disappointment.