Key Stage 2 Gymnastics Competition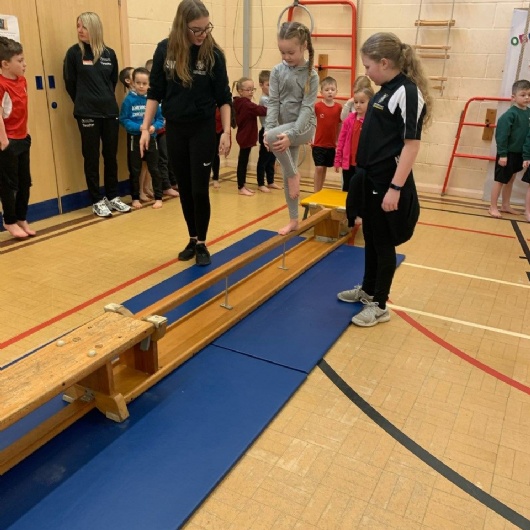 Huge well done to all the year 2s from our local primary schools at their recent Key Stage 2 Gymnastics Competition, held at Kirk Smeaton school.
Norton Infants, Kirk Smeaton, Littlemoor and Moss Road children all balanced, rolled, tucked and leaped their way through a morning of competitive gymnastics with Littlemoor Infants taking silver and the winners Moss Road taking the gold trophy!
Mrs Jenkinson, Campsmount's Primary School Sport Coordinator, said "It was lovely to see all the children's hard work this term come together. Thank you to our Campsmount Sports Leaders for assisting at the competition too, they did a wonderful job!".
Photographs are available on this page. Enjoy!