Music Students Visit Cast Theatre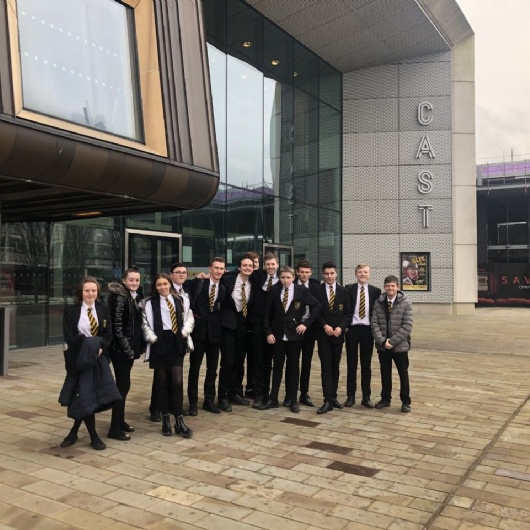 Our year 10 music students visited CAST theatre in Doncaster recently for a tour and careers workshop.
Students were given a full backstage tour of the theatre and all its performance spaces and then were involved in a Q&A session with staff from the theatre where they had to guess what their jobs were.
It was very interesting to learn about how the theatre works and to see all the aspects behind the running of such a successful building. Students really enjoyed the workshop and learning about the different roles within the performing arts industry.