About Us
Campsmount is an Academy within Leger Education Trust. We are committed to providing a high quality education for students, regardless of ability, and we offer a wide range of learning experiences that will inspire, engage and motivate all learners, leading to success and achievement. Our aim is to work with parents and others in the community to provide the best for all our students in their future. In order to do this, we encourage the best possible attendance from all students every lesson, every day. To see more about attendance, click here.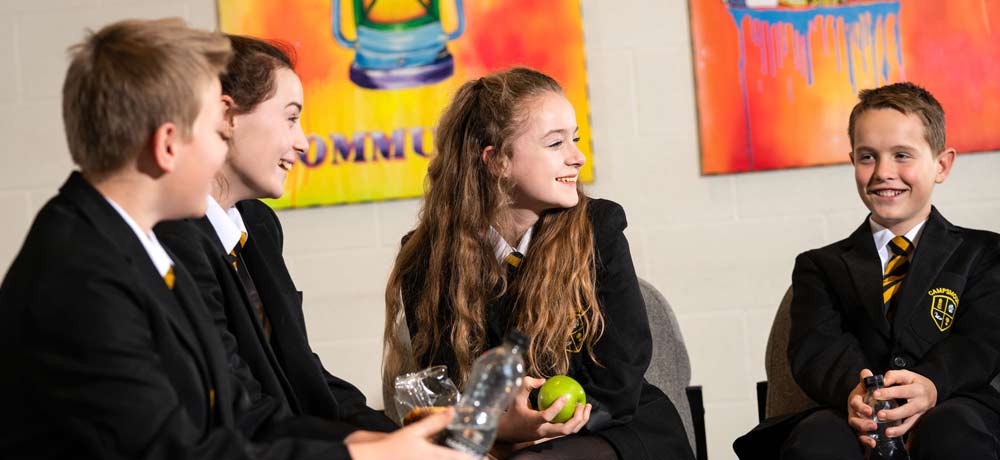 We are situated in the village of Norton, approximately 10 miles North of Doncaster on the border of West and North Yorkshire and with easy access to both the A1 and the M62. Our catchment area includes Norton and the ex-mining communities of Askern and Campsall, with students also travelling from more rural communities in North, West and South Yorkshire.
Our 'highly recommended' Academy benefits from a very attractive site which includes excellent sports facilities, including floodlit all weather, multi-use courts, which the community can also enjoy. In 2012 we moved into our superb new building that provides outstanding facilities for staff and students. Designed with flexible learning in mind we have breakout and break-through teaching spaces and flexible classrooms. Our main school building also includes a large atrium and a dance hall with state-of-the-art springboard flooring.