Our School Day
We wrote to inform parents of a trial change in the structure of the school day in effect from November 2019. The main reason for this change is the increase in the number of students we now have in school. This has led to the Dining Hall being incredibly busy causing some students to queue for the majority of their lunchtime then having to rush to eat their food in the last few minutes. Please see the 'letter home' about this for more information.
Breakfasts are available to purchase from 8am-8.30am in the main hall dining room as part of our extended school facilities.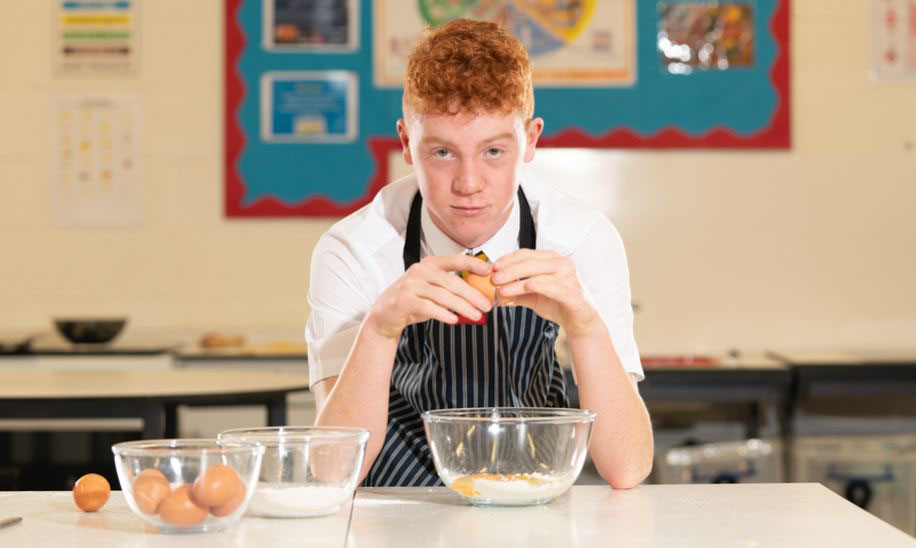 ​Our school day starts at 8.35 am. Students have around fifteen minutes Tutor Time/Assembly Time every morning. Assemblies take place every day for one year group per day. We have six lesson periods a day, with a swift turn around inbetween lessons.
​There is a morning break of fifteen minutes, where students can purchase snacks if they wish, and lunch break is from 12.30 pm to 1.15 pm.
At Campsmount we promote healthy eating choices. Any fizzy or energy drinks brought into school will be confiscated if the student is found consuming them on site. Students are not permitted to use their mobile phones in the school building and if they are found doing so their phones will be taken off them until the end of the school day, where they can collect these from the Pastoral office.
​Students are provided with a timetable at the start of each term, along with a student handbook.
Lesson times are:
8:30am - Official student arrival time
8:35-9am - Morning registration / Assemblies / Form period
9 - 9:50am - Period 1
9:50 - 10:40am - Period 2
10:40 - 10:55am - Morning break
10:55 - 11:45am - Period 3
11:45 - 12:35pm - Period 4
12:35 - 1:15pm - Lunchtime
1:15 - 2:10pm - Period 5 (pm registration)
2:10 - 3pm - Period 6
3pm - Departure for students