School Uniform
At Campsmount Academy we believe school uniform is important as it contributes to a sense of belonging, promotes our Trust Values and fosters a feeling of pride within our school community.
We are pleased to share details of our uniform with students and parents. Below is an image of our uniform, and the documents you can download at the bottom of this page provide more information.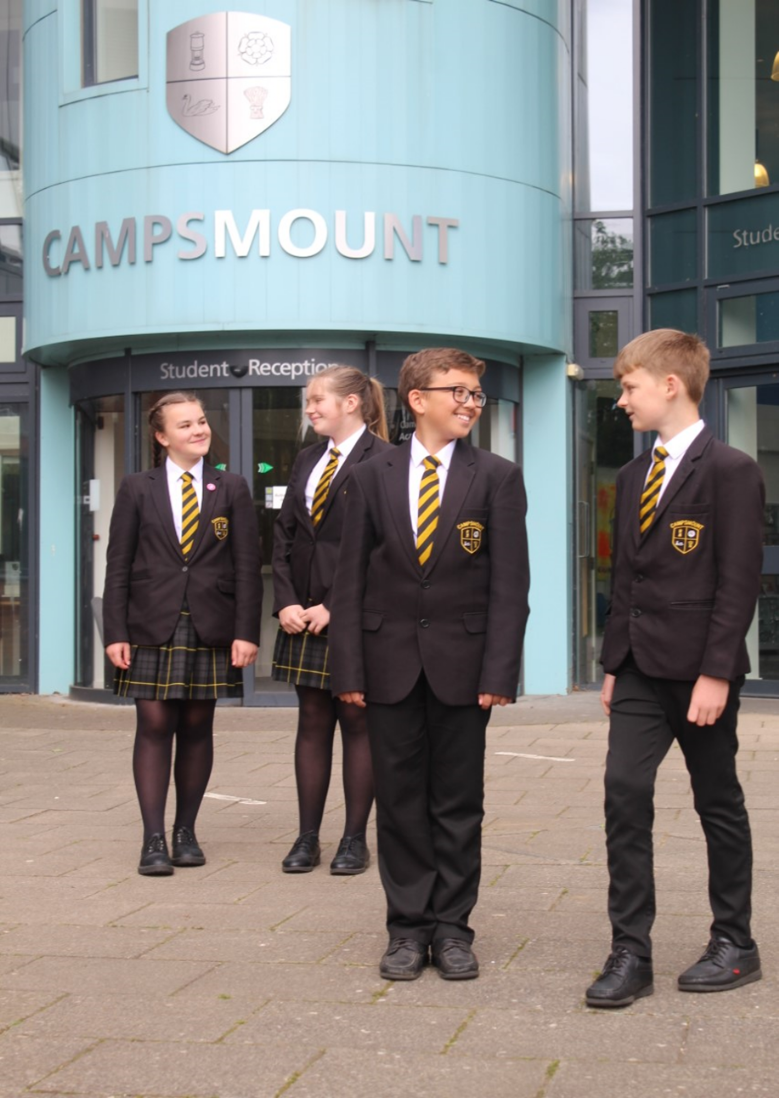 Pre-owned Uniform
In school, we hold a small stock of pre-owned school uniform. These items have been donated by previous students/parents and members of our community.
To enquire about purchasing pre-owned uniform please contact our Academy reception.
Please note that all uniform donated will be cleaned prior to redistribution.
As this service is dependant on donations, we are unable to guarantee that every item will be available in every size, however, we will always do our best to assist.